Recovering from the exhaustion and soreness...
It's been a week now, and the puppies are at about 98%. Bo is still limping occasionally, but I'm sure he's going to be OK.
Bo-the day after they came home...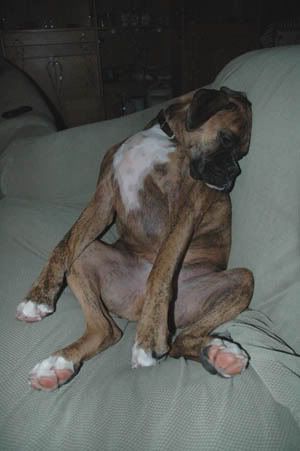 Sammi chose to warm herself by the light of the Christmas tree...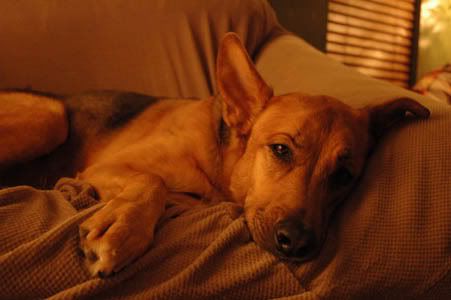 SO thankful they are home...